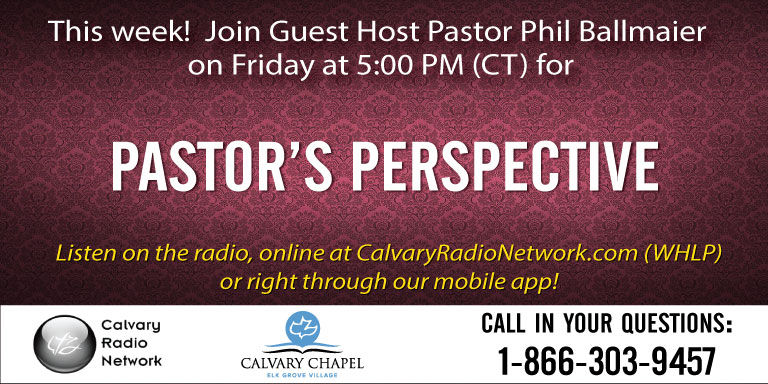 This Friday, May 6th, be sure to tune into Pastor's Perspective as Guest Host Pastor Phil joins up with Pastor Joe Guglielmo (CC Manitowoc) and Pastor Jeff Solwold (CC Madison) together from Madison, Wisconsin on Calvary Radio Network.
The show airs Friday, at 5:00 Central Time and can be tuned in on local radio, or by clicking the image above, or at www.CalvaryRadioNetwork.com website, or via our Mobile App. Just click the "Calvary Radio Feed" button!
Join The Live Audience!
If you are in the Madison area, stop by and be a part of the live audience at 4702 E. Broadway in Madison. Join in for Worship, The Word and prayer following the live broadcast.