iOS Devices—Navigate to the App Store; OR

Android Devices—Navigate to the Google Play Store; OR

Kindle Devices—Navigate to Amazon App Store

Search for Calvary Chapel Elk Grove

Download and Enjoy! Simple as that…
Available for both Apple iPhones & iPads at the App Store, as well as Android phones & tablets on Google Play and Kindle Fire via the Amazon Store!
Our mobile app will keep you up to date on special events, the church calendar, donations, event registrations, ministry updates and all of the messages offered on our website. Weekly push notifications will keep you in sync with Calvary Chapel of Elk Grove and the Day By Day Radio program!
Don't want to download the App? You can use all of the features of our mobile app by navigating to www.ccelkgrove.org on your mobile phone, and clicking "OK" to the mobile version request.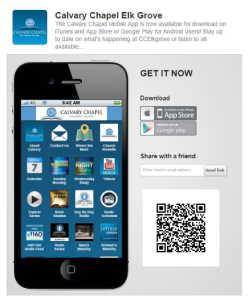 You can also take advantage of all of the features of our Mobile App, like listening to all of the audio archives
without installing the App

.

Your device will prompt you, "Our website has a Mobile version. Click OK to display it."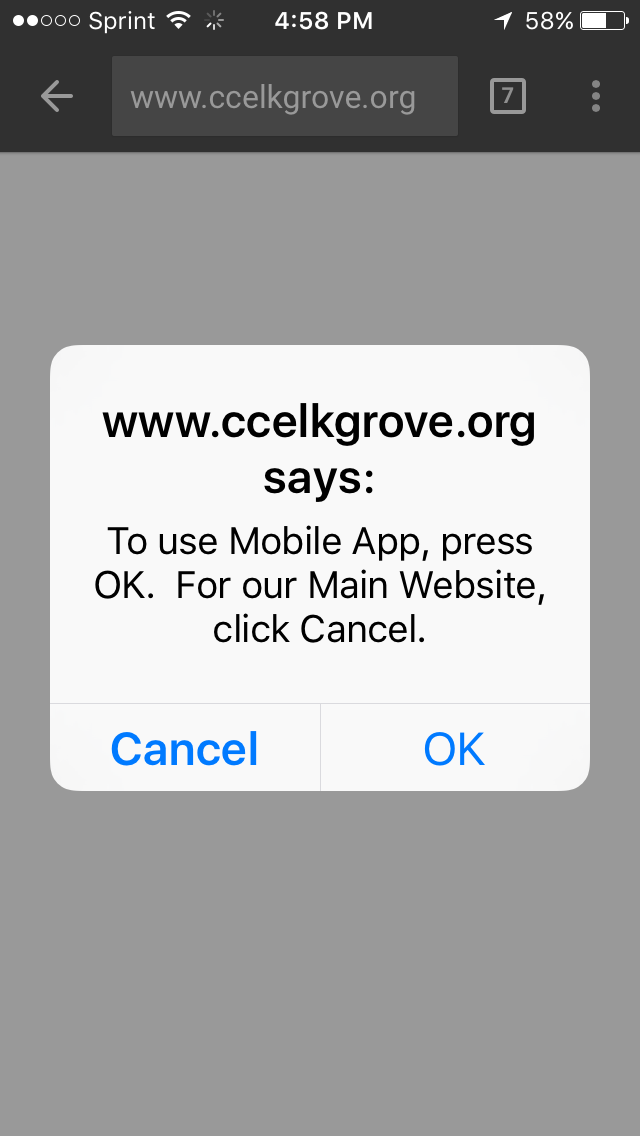 Click OK and listen right from your iOS/Android phones or tablets/iPads! It's as simple as that…